DISCONTINUED PRODUCT
WE NO LONGER SELL THIS ITEM
Your key will look like this, the key is made by Valeo, some have "Valeo" on the back but not all, as long as your key looks the same.
You will receive a new key and a green programming plug to programme in the new key to your Discovery 2.
Plug in the green box into your Discovery wait 30 seconds the new key is programmed and ready to use.
Our key works in exactly the same way as the original
12 Months written guarantee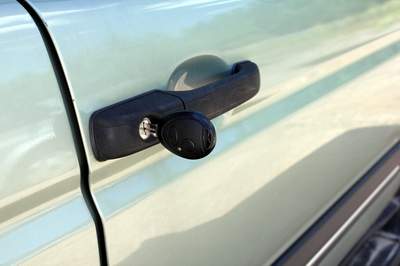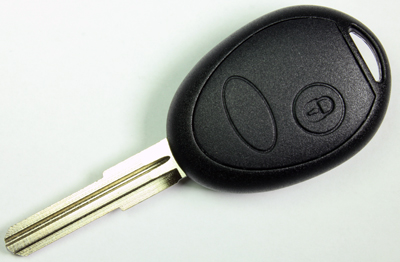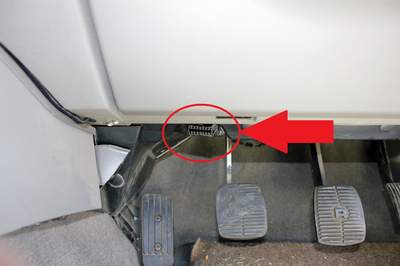 The key will ONLY work if you can start your Discovery, this can be done with the EKA code or a key, even if the remote part of your key is not working as long as the car starts.
IF YOU CANNOT START YOUR DISCOVERY THE KEY WILL NOT PROGRAMME (contact your Land Rover dealer for the EKA code)
The Discovery Remote key will work in exactly the same way as the original, it works the immobiliser, alarm, central locking
The Discovery Remote key will NOT stop any keys you already have from working, it will NOT erase them or change the way they operate
The new key will work as a spare
The new key will work with any keys you already have working
The new key will NOT change the way your alarm or immobiliser works
The new key will NOT repair a faulty immobiliser or faulty door locks / central locking
The key will NOT programme any other keys, the programmer will only programme the keys we supply
If you require 2 keys you will need to purchase 2 programmers each key requires 1 programmer
The EKA code is only supplied when the programmer is returned, the programmer reads the exising EKA code from the car (the EKA code can only be read with the immobiliser switched off by using a working key)
EKA code supplied free on return of the programmer (we do not sell EKA codes)
The metal key blade can be cut at any good high street or market key cutter by copying your existing key. We can cut a key by code if you have this code from your vehicle's security card documents, (not the log book or chassis number) we always advise copying from your existing key, this will assure you get a good fitting key, all parts of our keys are made in the UK.
Our keys are hand manufactured in Warwickshire UK to a very high standard, they are not cheap imports.
Remember you MUST be able to start your car before you place an order.
DISCONTINUED PRODUCT
WE NO LONGER SELL THIS ITEM