This will give you a working key fob easily at home in minutes
This will work will ALL key fobs with LUCAS on the back
This will ONLY work with key fobs with LUCAS on the back
This will give you a working key fob easily at home in minutes
This will ONLY work with key fobs with LUCAS on the back
We will send you a Brand New Lucas key fob and a small programmer box
Plug in the programmer box and wait 30 seconds
The new key fob is programmed and ready to use
The programmer takes care of everything as soon as the programmer is done the key fob is ready to use.
The Rover 25 Remote key fob will work in the same way as the original, it works the immobiliser, alarm, central locking (if fitted)
The Rover 25 Remote key fob will NOT stop any key fobs you already have from working, it will NOT erase them or change the way they operate
The new Rover 25 key fob will work if you have lost your key fob
The new Rover 25 key fob will work if your existing key fob is not working or broken
The new Rover 25 key fob will work if your immobiliser / alarm is on and you cannot start your car
The new Rover 25 key fob will work if you cannot turn off the alarm or immobiliser
The new Rover 25 key fob will work if you do not have the EKA code
The new Rover 25 key fob will work as a spare key fob
The new Rover 25 key fob will work with any key fobs you already have working
The new Rover key fob will NOT change the way your alarm or immobiliser works
The new Rover 25 key fob will NOT repair a faulty immobiliser
The Rover 25 key fob will NOT programme any other key fob, the programmer will only programme the key fob we supply
If you require 2 key fobs you will need to purchase 2 programmers each key fob requires 1 programmer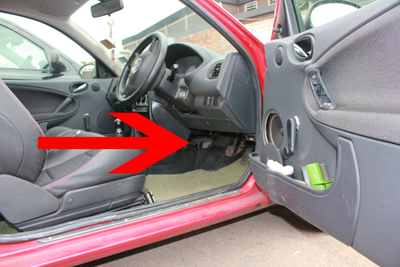 Find this socket located to the left of the pedals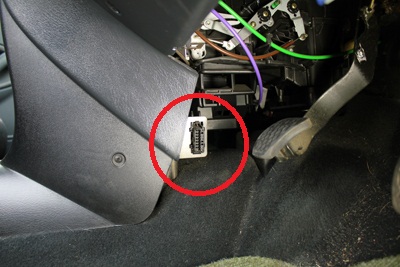 If you have just a hole the socket may have fallen out, the socket will be behind the center console on the end of a wire, make sure you find this socket before ordering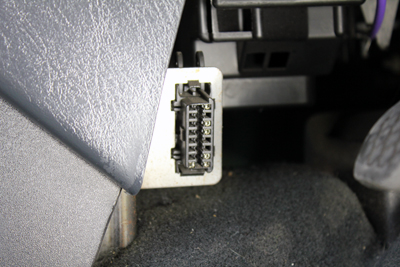 Plug the Programmer on the socket shown above, wait 30 seconds, key fob is programmed ready for use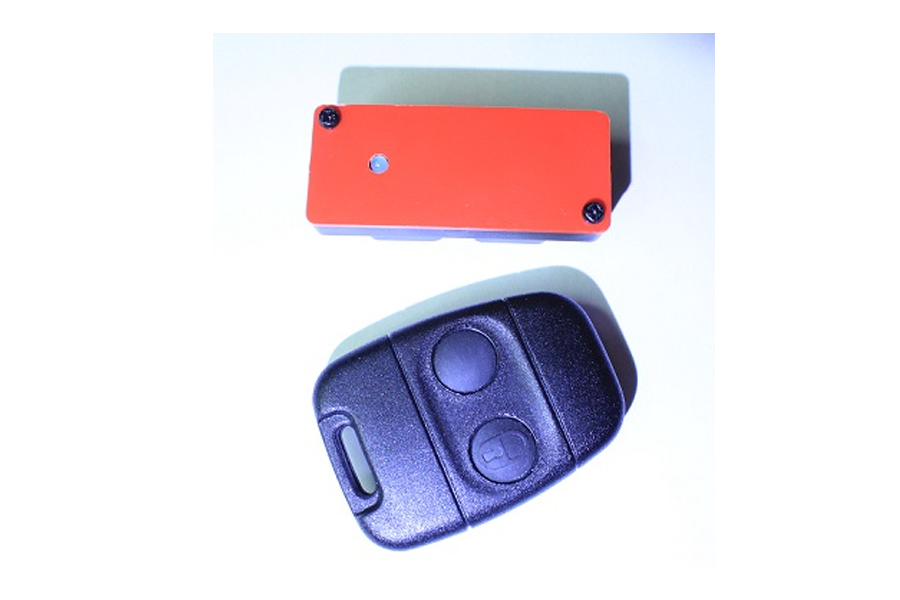 Pricing Details Below:
1 x key fob – £74.99 (inc VAT & 24 to 48 hour tracked insured delivery) * EKA CODE SUPPLIED FREE*
£104.99 total payable now including £30 deposit required for the programmer
£30 refund on return of the programmer within 28 days in the return pre-paid envelope (return pre-paid is UK orders only)
You pay a Total of £74.99
You do not have to return the programmer, we keep the £30 deposit.
EKA code supplied free on return of the programmer the EKA code is supplied by email or text.
The deposit is returned to the account used for payment (we do not give out cash or cheques).
Make sure your key fob has "LUCAS" written on the back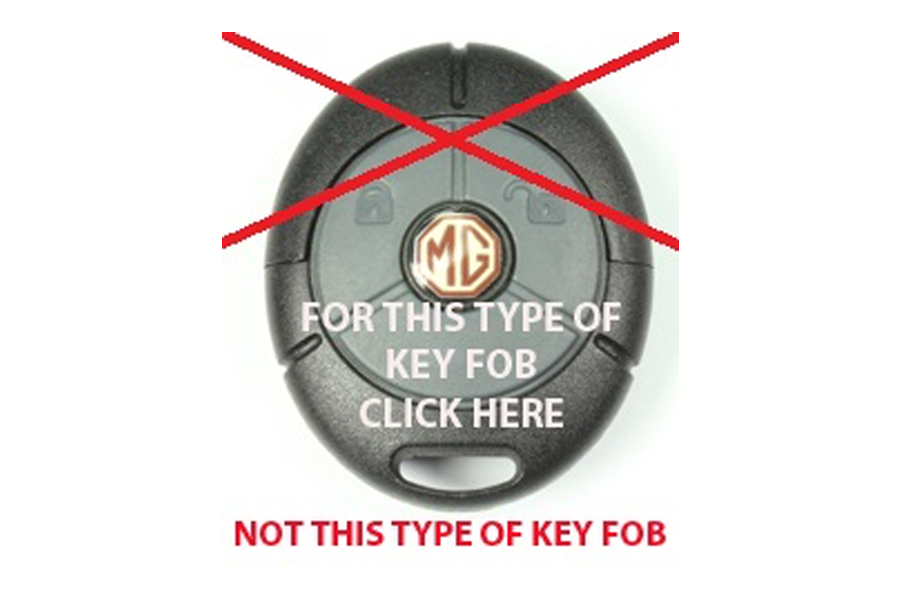 This system will not work with this type of key fob, click here if you have this type of remote key fob.
Pay online with credit/debit card or Paypal. Our payment system is 100% secure guaranteed or call 07486 860993 to place an order over the phone, postal orders accepted, sorry No cheques.

All our products are covered by a 12 Month written Guarantee and a 14 day money back guarantee.

You will receive a full VAT receipt.

You will get a help line phone number and email for customer support.

Send all parts, keys and control box's (ECU's) to Remote Key Ltd 3 Nea Close Christchurch BH23 4QQ, include your details with your item.

For full terms and conditions.
N.B.
MG Rover remote key fobs are sometimes reffered to as MG Rover plips, MG Rover zappers, MG Rover remotes, MG Rover immobiliser, MG Rover immobiliser repair, MG Rover immobiliser key, MG Rovero key, MG Rover replacement key, MG Rover remote zapper, MG Rover immobiliser problems, MG Rover immobiliser reset, MG Rover immobiliser bypass, MG Rover immobiliser code, MG Rover immobiliser removal, MG Rover immobiliser disable, MG Rover not starting, MG Rover red immobiliser light flashing, MG Rover immobiliser fault, MG Rover broken key, MG Rover faulty key, MG Rover key reapir or remote zappers. All of these common phrases can be used to describe a MG Rover remote key fob.