Brand new key fobs built in the UK full 12 month Guarantee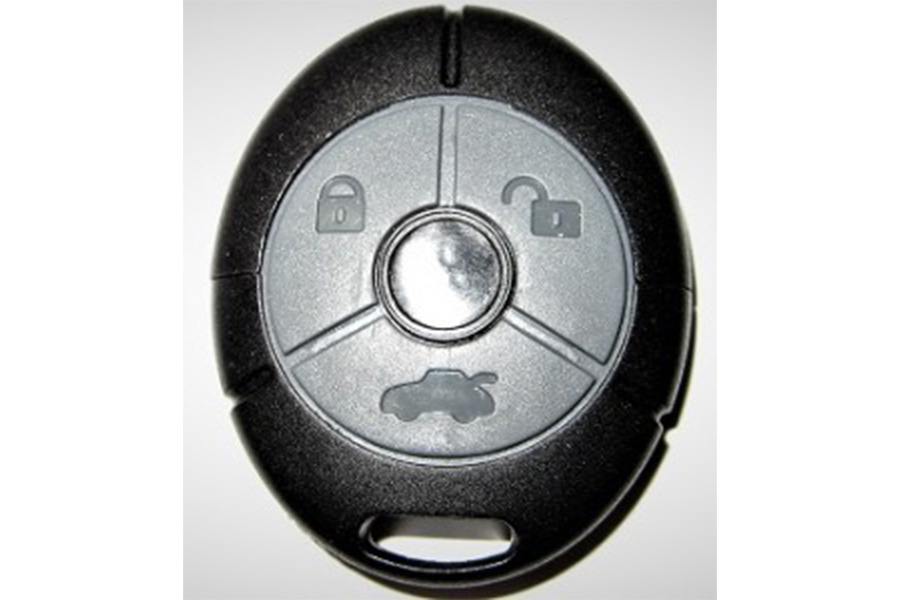 We need you to send us the control box from your car, it must be the control shown on the right, your control box may have different markings on the label, it is commonly know as a pektron scu (central control unit)
Send your control box to:
Remote Key Ltd
3 Nea Close
Christchurch
BH23 4QQ
Please!! Please!! include your details with your box so we know who has sent it.
We will return YOUR original box with a brand new key fob or fobs programmed ready to re-fit, fully guaranteed.
Pektron SCU
1. Remove the glove box, held in place by 2 screws under its bottom edge.
2. Remove the cabin air filter (pull out) located to the right of the heat exchanger.
3. Loosen the screws and remove the 2 vertical metal joining strips that create a seal between (a) the fan housing on the left and (b) the air plenum on the right. These strips are hooked at one end and screwed at the other.
4. (ONLY FOR CARS WITH AIR CONDITIONING) Go under the bonnet and release the plate holding the a/c pipes to the bulkhead. This allows the pipes to be disconnected from the coil on the inside of the car. Loosen whatever remaining screws hold the coil in place and pull it away from the inside of the bulkhead.
Note: It may be necessary to loosen or remove the retaining screws of the dash board to gain wiggle room. I did this, but doing it was definitely necessary to take out the fan housing which I later proved to be unecessary as described above.
5. The SCU can now be seen, unclipped and slid out from its cavity. Remove the 4 plugs and you have it.
6. Reverse the whole procedure to reinstall.
If your car has air-conditioning the ECU can suffer with water damage, check the connectors for corrosion if your ECU is water damaged it cannot usually be repaired but the vital information contained in the ECU can be "cloned" to a good working second-hand or new ECU
MGTF models the ECU is located under the radio.
Prices –
1 X Key Fob – £88.80 (inc VAT & delivery) *EKA CODE SUPPLIED FREE* (we do not sell EKA codes over the phone)
We will return your pektron scu control box back using insured tracked delivery usually within 48 hours ready programmed to re-fit and use